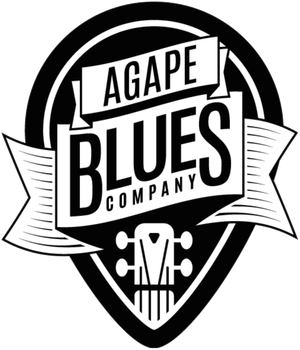 Press Kit
Gospel Blues, Simple Faith, and Cigar Box Guitars combine to make a 'joyful noise' that is sure to uplift and encourage any church congregation or fellowship! Contact Scott Heller today to book your event!
Agape Blues Company
Scott Heller 
1 St. Thomas Lane 
Schenectady, NY 12304 
Phone: 518-466-3381 
agapebluescompany@gmail.com 
Agape Blues company brochure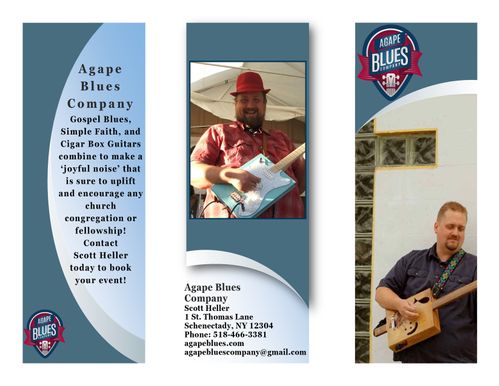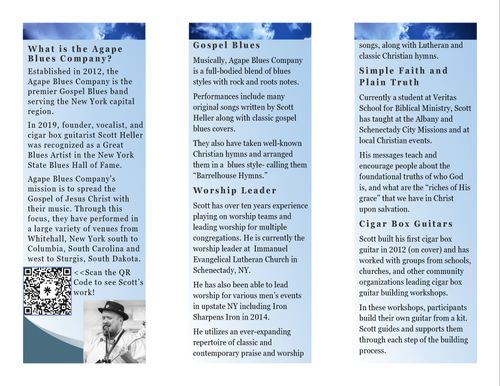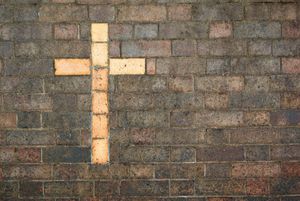 What is the agape blues company?
Established in 2012, the Agape Blues Company is the premier Gospel Blues band serving the New York capital region. 
In 2019, founder, vocalist, and cigar box guitarist Scott Heller was recognized as a Great Blues Artist in the New York State Blues Hall of Fame. 
Agape Blues Company's mission is to spread the Gospel of Jesus Christ with their music. Through this focus, they have performed in a large variety of venues from Whitehall, New York south to Columbia, South Carolina and west to Sturgis, South Dakota. 
Musically, Agape Blues Company is a full-bodied blend of blues styles with rock and roots notes. Performances include many original songs written by Scott Heller along with classic gospel blues covers. They also have taken well-known Christian hymns and arranged  them in a  blues style- calling them "Barrelhouse Hymns."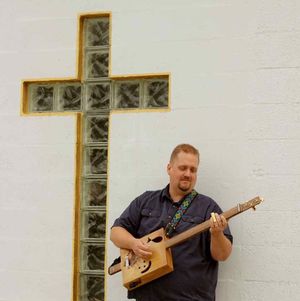 Worship Leader
Scott has over ten years experience playing on worship teams and leading worship for multiple congregations. He is currently the worship elder at  Immanuel  Evangelical Lutheran Church in Schenectady, NY. 
He has also been able to lead worship for various men's events in upstate NY including Iron Sharpens Iron in 2014. 
He utilizes an ever-expanding repertoire of classic and contemporary praise and worship songs, along with Lutheran and classic Christian hymns.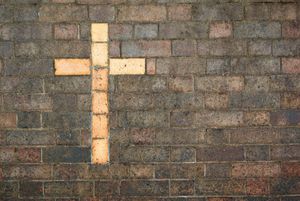 Simple faith and plain truth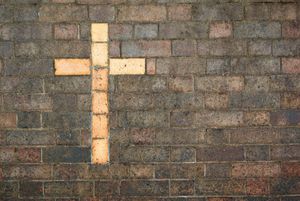 cigar box guitar workshops
press photos- click to download